Project and change management: setting the course, effecting changes, achieving results
I especially enjoy challenging change management assignments where management expertise truly makes the difference. I bring my entire expertise to the table to ideally map out change within a company.
Particularly in an economic and financial context, I specialise in the management of optimisation processes, putting in place measures for long-term improvement of results and corporate transactions (M&A) as well as managing complex projects.
DDIM Expert Group // Finance
I am a member of the DDIM Expert Group // Finance.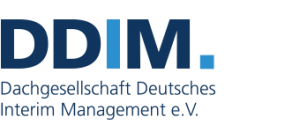 Services: Optimisation projects
I support companies in optimising and implementing their processes and systems – for example in their IT department – and in improving their structural and process organisation.
Specific services include:
"Fast Close", establishment of modern financial infrastructures
Software and IT system implementation
Optimisation of existing IT systems and IT system landscapes
Lean management
Digitalisation of business processes, e.g. implementation of document management systems (DMS)/enterprise content management systems (ECM)
Control of powers of representation ("Delegation of Authority")
Organisational consulting
Services: Improvement of results
In this role, I improve a company's performance by developing and implementing effective programmes.
Specific services include:
Implementation of project and customer profitability calculations
Accounts receivable management, optimisation of business processes/KPIs
Cash and net working capital (NWC) management
Investment grants, government grants
Transaction cost analysis and reduction of transaction costs
I professionally and knowledgeably supervise business transactions – from planning to implementation if required.
Specific services include:
Company acquisitions, due diligence reviews
Post-merger integration, realisation of synergies
Implementation of post-merger transformation programmes
Restructuring of private equity (PE) portfolio companies
Demergers, reorganisation of group services
Consultation with the sale of a company
Provision of decision-useful information, set-up of virtual data rooms (VDR)
Business process outsourcing (BPO)
Negotiation of balance of interests and social compensation plans
Implementation of Shared Service Centres (SSC) (off-shore, near-shore, on-shore)
Initial Public Offering (IPO); preparation for flotation
Services: Management of complex projects
I manage other complex processes to a successful conclusion – from the optimisation of group structures to ensuring compliance.
Specific services include:
Optimisation of group structures
Commercial validation of growth strategies
Conversion of accounting practice from German GAAP (HGB) to IFRS (IFRS conversion)
Implementation of new IFRS standards, ensuring compliance
Corporate transfer pricing, transfer pricing management, shifting of group functions
Are you facing a challenging period of change?
Let's discuss it.
"The future always depends on what we do today."

Indian lawyer, publicist, moral teacher, ascetic and pacifist